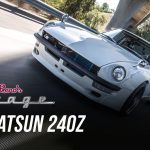 Fast and Furious star Sung Kang stops by the garage with some of his car enthusiast buddies to show Jay their resto-modded 1973 Datsun 240Z they built with the help of social media.
Outlaw 10.5 Highlights from Door Wars at Maryland International Raceway!
RTRA – Drag Radial Spring Nationals at Northstar Dragway, Denton TX!  Eight Mile Drag Racing on a 315 Drag Radial Tire!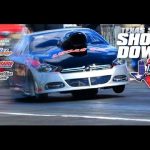 Prior to Friday's first qualifying session for the 2016 PDRA Texas Nationals, her last run was a two-car crash with Ron Muenks. A lot can change over the course of a year. Musi ran a 3.77 to go to the No. 1 qualifying spot in her return.
After completing the build in five days, editor Evan Perkins and video producer John Wilcox take to the road.
Roadkill survived 50 episodes! In that time, we've built a whole lot of cars, and in this episode we've got a shootout of the 10 that are still running and driving (and that have appeared on the show since our similar competition for the 25th episode). Fans asked for this, so we delivered! It's the very least we can do to thank all of you who have watched our show over the last four years. Big thanks to Dodge for keeping us going, too, and to supporting sponsors CRC, Jegs, Lincoln Tech, Cooper Tires, Pioneer and Optima Batteries!
RAMBLE ON RACING SUPERCHARGED FED 6.64 @ 212 MPH.
9 SEC WHEELSTANDING TORANA SYDNEY DRAGWAY